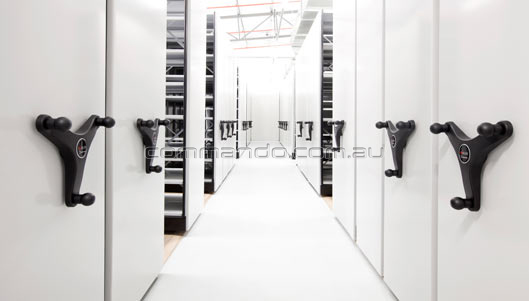 Mobile storage systems are an investment in your space saving you time and money. Also known as mobile shelving and compactus they provide maximum storage capacity. Commando manufacture the highest quality, shelving and mobile storage systems on the market today. In addition to their space saving nature mobile storage units enable easy access to all your stored items in a well organised and functional way.
A Variety of Accessories to Further Customise your Mobile Storage system
In addition to our quality mobile shelving systems we offer an outstanding variety of shelving accessories with our storage systems. They are ideal for both commercial and personal needs and come in an assortment of shapes and sizes. In addition to the list of standard accessories below, we also custom design and manufacture made to order accessories. Whatever your home or commercial office storage needs, we can make accessories to suit unique applications.